Your sensitive data needs to be kept safe. That is why this software protects every endpoint and much more. The Adaptive Security feature will detect any advanced threats and the server hardening enhances the high-level protection with additional application, web and device controls. This helps prevent the theft of financial and corporate information.
This package includes all the features included in the Kaspersky Endpoint Security for Business select. But it also offers additional advanced technology that will do even more when protecting your business.
This tier includes all the functionality delivered by Kaspersky Endpoint Security for Business Select, plus additional advanced technologies that do even more to protect your business.
Detects and patches vulnerabilities to reduce attack entry-points
Saves time by automating OS and software deployment tasks
Streamlines centralized security management with a cloud or web console
Encrypts data to prevent damage from data leakage on a lost device
This tier includes all the functionality delivered by Kaspersky Endpoint Security for Business Select, plus additional advanced technologies that do even more to protect your business.
You can enter 10 to 150 desktops and servers
This software offers advanced endpoint controls
Kaspersky Endpoint Security for Business Advanced will detect any vulnerabilities and it will apply the latest patch which will close the attack entry points. It also allows you to control which apps are allowed to run on the servers. Enterprise-grade web and device controls and a centralized security management console are also included.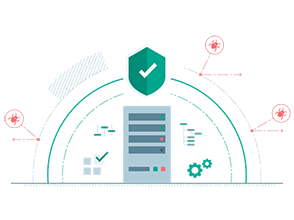 The security will adapt
The Endpoint detection and response capabilities will detect any abnormal behavior. It will automatically detect and stop targeted ransomware. In particular, fileless threats will copy common behavior just like PowerShell script execution.
Extra server and data protection
Kaspersky's Linux and Windows Server security was developed for application and terminal servers. There are encryption functions including an OS-embedded firewall and encryption management. Users can also reach compliance goals in regards to corporate and customer information including GDPR.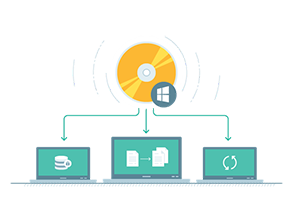 Simple and time-saving systems management
Software tasks such as creating, storing and cloning system images are now automated. This will save time when you need to use new systems or when you need to update the software on existing systems.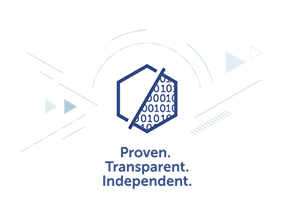 Kaspersky is transparent
Kaspersky offers the highest transparency levels and data sovereignty and neutrality. All core data is processed in geopolitically neutral Switzerland. This is where their trusted partners review source code.
Kaspersky Endpoint Security for Business ADVANCED is a smart choice for security

Get endpoint security that adapts to new threats
Kaspersky has detected more advanced threats than anyone else. The security will adapt whether your IT is on-site or outsourced.

Take control of your costs and TCO
As many security technologies are included in this package you will only need one EEP product. You also won't need an experienced IT security time for installation or use.

Performance and protection are combined
Cloud mode for Endpoint components and global threat intelligence will deliver powerful protection without slowing you down.

Kaspersky uses tests and reviews to deliver better security
Kaspersky has participated in more surveys and independent tests than any other vendor. Over the years the brand has achieved more first places too.

This software offers flexible centralized management for admin teams and MSPs. The role-based model allows you to divide responsibilities and the management console will ensure that each admin only has access to the data and tools they need.

Your team can stay focused on tasks because of the new enterprise-grade Saas console. They won't be distracted by other maintenance tasks.
Instant Delivery
The products at MS Office Store are digital delivery only. You won't be sent a disc or installation media in the post.