Revolutionize Your Music Videos with Kaiber's Innovative AI App
In today's digital age, the power of technology has transformed nearly every aspect of our lives. From communication to entertainment, advancements in technology have changed the way we experience the world around us. And now, with Kaiber's groundbreaking new mobile application, the realm of music videos is about to undergo a monumental transformation.
Kaiber, the creative AI studio known for producing visually stunning music videos for renowned artists such as Kid Cudi and Linkin Park, has unveiled its latest innovation—a mobile app that provides a diverse range of AI tools. These tools, including text-to-video, image-to-video, and video-to-video capabilities, cater to creators, musicians, and artists alike, empowering them to bring their creative visions to life without the need for expensive and time-consuming animation studios.
Founded in 2022, Kaiber has quickly made a name for itself by harnessing the power of various open-source projects such as AnimatedDiff, Automatic1111, ControlNet, and Deforum. But what truly sets Kaiber apart is its proprietary layer of technology that seamlessly combines these resources into a single artistic tool. This unique combination allows users of the Kaiber app to access a suite of powerful AI features that can turn their ideas into visually captivating animated content.
One of the core features of the Kaiber app is its ability to generate animated videos based on user inputs. Whether you want to upload your own images and videos or simply share your creative ideas, Kaiber's AI algorithms can transform them into dynamic and engaging animated content. The app offers two animation styles to choose from: "Flipbook" and "Motion." The "Flipbook" style employs a traditional frame-by-frame approach, while "Motion" focuses on fluid transitions between frames. With these options, users have the flexibility to choose the style that best suits their artistic vision.
But customization doesn't stop there. Kaiber understands that every music video is unique, and creators seek the ability to personalize their work. With the app, users have the freedom to customize camera movements, determining zoom levels, rotations, and directional shifts to create the perfect visual composition. Additionally, the app offers various aspect ratios to suit different platforms, such as 16:9 for YouTube, 9:16 for TikTok, and 1:1, 3:4, or 4:3 for Instagram. This level of customization ensures that your music videos will be optimized for maximum impact, no matter where they are shared.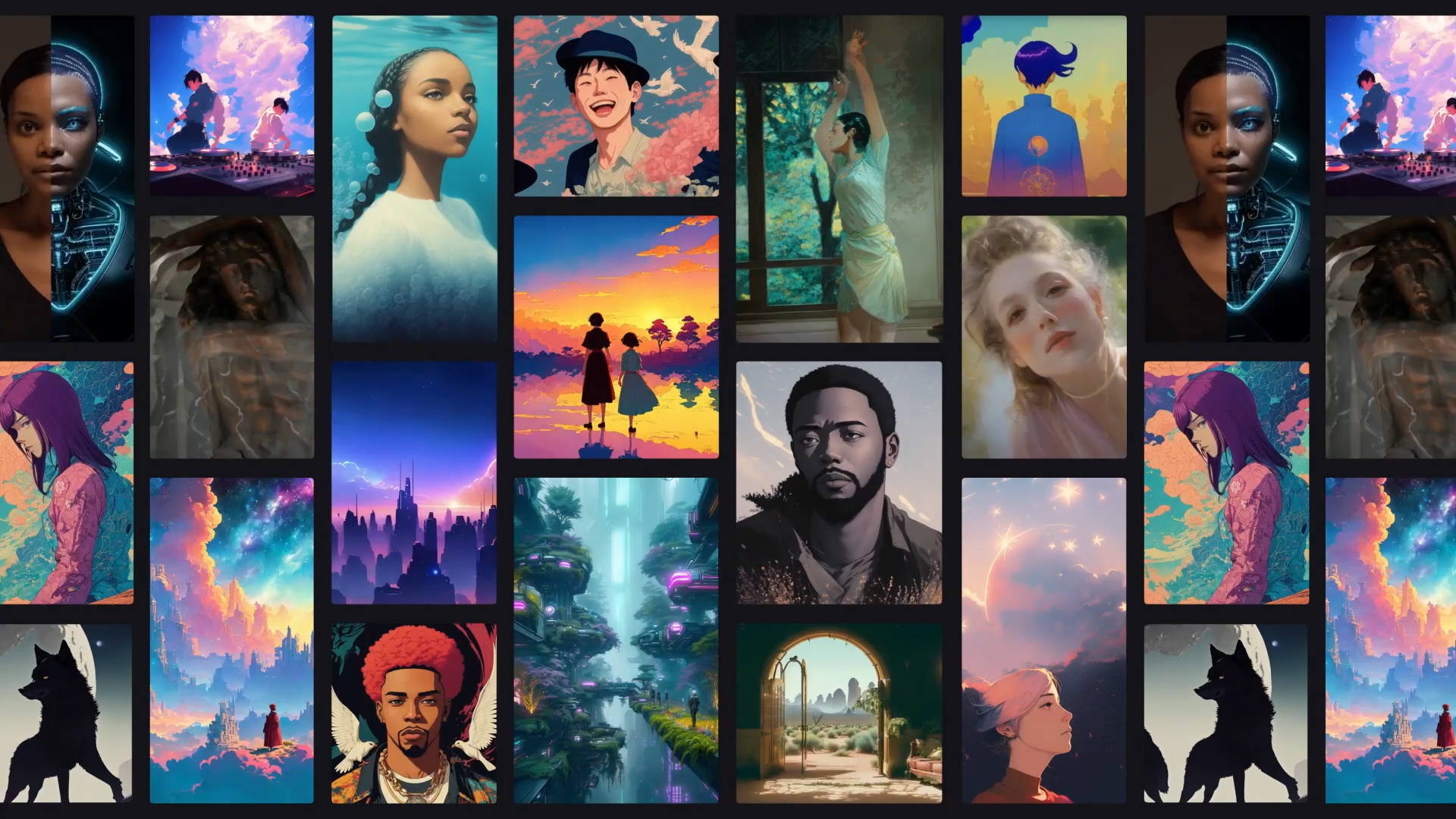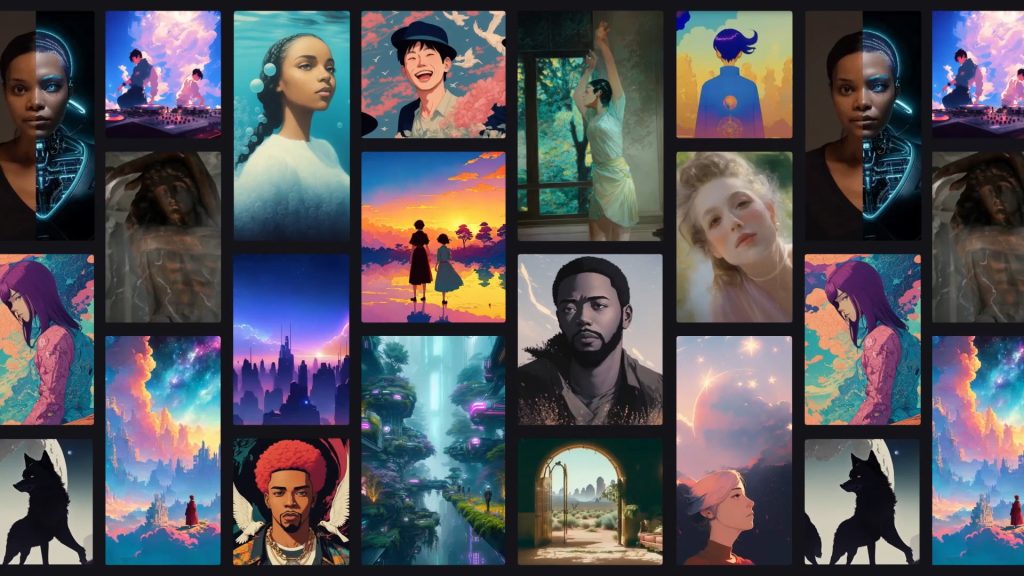 While the current maximum video duration in the Kaiber app is eight minutes, the company has plans to support longer videos in the future, providing even more creative opportunities for artists. And to further enhance the overall experience, Kaiber offers an Audio Reactivity feature, allowing the generated videos to dynamically respond to the uploaded audio. This feature creates a truly immersive and synchronized audio-visual experience for viewers, making music videos more impactful and engaging.
Victor Wang, co-founder and CEO of Kaiber, spoke about their app, saying, "Our mobile app brings Kaiber's core capabilities — such as text-to-video, image-to-video, and video-to-video — into a compact, user-friendly format. While some advanced tools like comprehensive storyboarding and specific text-to-video models remain web-exclusive, customers should expect feature parity very soon.
In conjunction with the app launch, Kaiber has partnered with three independent artists to introduce a unique "Create with" feature, exclusively available in the mobile experience. This feature allows users to craft content using music and generative AI styles tailored to each artist, including the co-founder and CTO of the company, Eric Gao (stage name Oksami), who boasts a significant following. This partnership not only gives users access to exclusive content but also fosters a sense of collaboration and community within the Kaiber app.
To make it even more enticing for creators, Kaiber has introduced an affiliate program that allows users to earn a 10% commission on subscription referrals. This program not only provides a way for creators to monetize their influence but also encourages a network of creators to support and promote one another. It's a win-win situation for everyone involved.
Whether you're an aspiring music video creator, an established artist looking to enhance your visuals, or a tech-savvy professional seeking premium tech support and personalized recommendations, Kaiber's app offers three subscription tiers to cater to your needs. The Explorer tier, priced at $5 per month, provides 300 credits, while the Pro tier, priced at $15 per month, offers 1,000 credits.
And for those seeking even more creative freedom, the Artist tier, priced at $30 per month, grants you 2,500 credits. In the app, each credit equates to one second of video, allowing you to create and experiment with different ideas without breaking the bank. And if you're unsure about committing right away, Kaiber offers a generous seven-day free trial with 100 credits to get you started.
It's worth noting that Kaiber is not just another startup backed by venture capital. In fact, it's a self-funded venture, an inspiring testament to the founders' resilience and unwavering belief in the transformative power of AI in the realm of music and visual arts. Wang and Gao, childhood friends whose mothers immigrated to the United States together, previously initiated a startup called Secret Garden in response to the web3 NFT craze, which enjoyed significant early success. However, the FTX crash led to the dissolution of Secret Garden's funds. Despite this setback, Wang and Gao remained determined and went on to create Kaiber, a true testament to their entrepreneurial spirit and unwavering passion.
Since transitioning from beta to a live platform in May, Kaiber has already amassed over 5 million sign-ups and has left its mark on the industry with AI-powered lyric videos for Kid Cudi and Linkin Park, as well as the viral TikTok trend "Astral Jump." Kaiber's studio technology, Kaiber Studios, has supported over 2 million artists with generative audio and video, including well-known names like Grimes, Wu-Tang Clan, Money Man, Don Diablo, and Mike Shinoda.
The future of music video production has arrived, and it's in the palm of your hand. With Kaiber's innovative AI app, you can revolutionize the way you create music videos, tapping into the limitless potential of AI to bring your artistic vision to life. Say goodbye to the limitations of traditional animation studios and embrace the power of Kaiber's app to unlock your creativity and connect with your audience on a whole new level. The world is waiting to be inspired by your music, and with Kaiber, you have the tools to make it a reality.
In conclusion, Kaiber's innovative AI app is a game-changer for music video creators. With its powerful AI tools, customizable features, and user-friendly interface, Kaiber empowers artists to bring their creative visions to life with ease. Whether you're an established musician or an aspiring creator, Kaiber provides the tools and resources to revolutionize your music videos. Say goodbye to the limitations of traditional animation studios and embrace the future of music video production with Kaiber's app. Get started today and unlock your artistic potential like never before.
Are you curious about the benefits of integrating AI technology into your music video production process?Would you like to have access to a mobile app that offers a diverse range of AI tools specifically designed for content creators?Have you ever used AI-powered tools or technology in your creative projects before? Leave your insights.